I adore this image and just fell in love with the image as soon as I saw it
On Sherri's Baldies Etsy Shop
I coloured her with my Polychromos Pencils by Faber Castell.
I didn't actually write down which pencils and colours I used .....But
after viewing other card making blogs ....I now know how you guys like to know the details
and items of each card that is made ! I am learning :0)
The backing paper I used is by First Editions - Paper Pad -Bella Rose
I adore First Edition Pads especially the 6x6 pads .. the papers and colours all correspond
and are beautiful to work with. I am rather addicted to their papers!!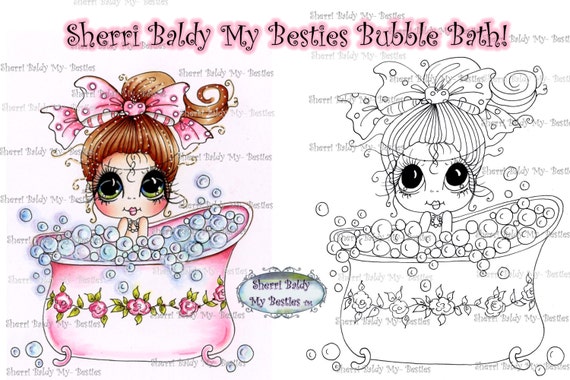 Visit Etsy to purchase this Bubble Bath Beauty